To use groups and permissions features, you must be on an enterprise level subscription.

It's unfortunate, but sometimes you may have to restrict a users access to certain features for one reason or another. However, this method may also be used to temporarily restrict access, for example, a certain time period. You are able to set your site up to restrict access to printers or certain printer functions using group rights.
Step 1 - Turn off all global user rights
- Select the enterprise tools icon from the top of the screen
- On the dashboard screen, select the 'groups' icon from the side: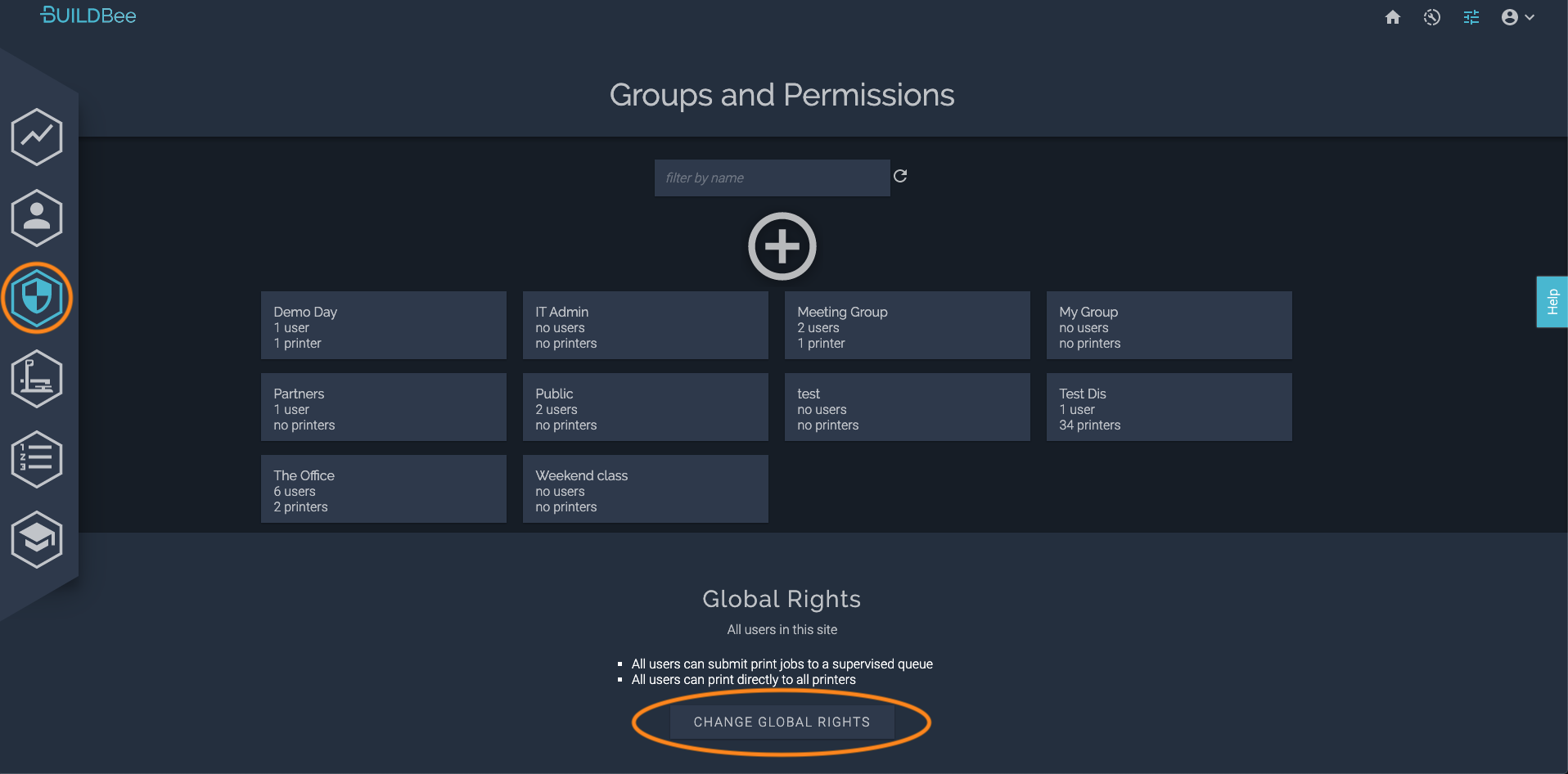 - Make sure you have all switches turned off in the global rights section as shown below: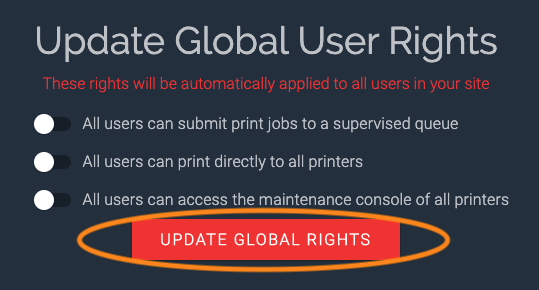 - Select 'UPDATE GLOBAL RIGHTS' to save your changes. You will be taken back to the groups and permissions page.
Step 2 - Create groups for temporary access

- Create a temporary access group with the desired rights applied and disable the group until you want to give those users access: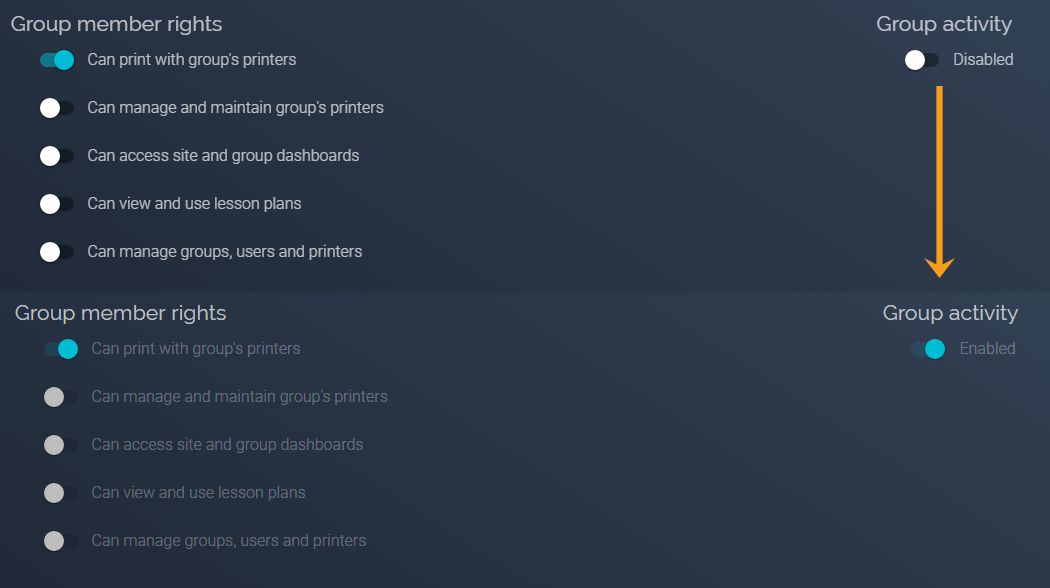 Step 3 - Remove problem users from groups
- Delete the user from ALL groups they are a part of.

A user will still be able to access a printer if another group grants them that right.

For information on restricting access to individual printers, see Restrict access to individual printers.