Queuing is only available to paid users.

The queuing functionality in BuildBee allows you to submit a model to a moderated queue instead of going straight to a printer. A queue moderator can then decide if the model is suitable to print or not.

All paid users also have an individual queue they can use to set up prints for later use.

Step 1 - Choose a model
-
Log in
to your BuildBee account.
- Select a model from either your uploads or from our featured models.

Step 2 - Choose a queue
- In the select printer step, scroll to the bottom of the list and select one of the queue options (if there are multiple):


Step 3 - Submit to the queue
- After choosing both material and model presets, you will be asked to confirm your choices before selecting 'ADD TO QUEUE':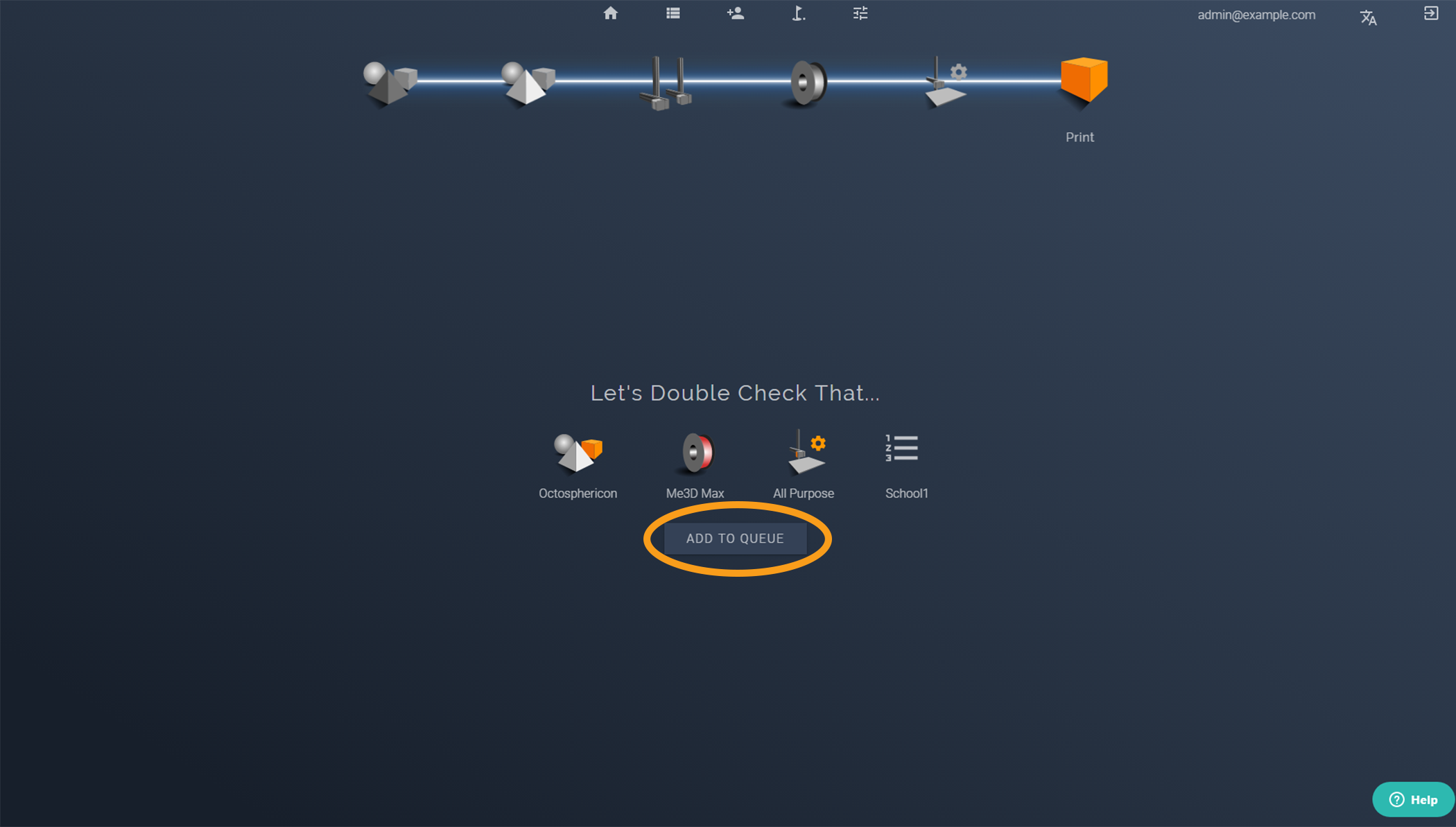 - After adding a model to a queue, you will be returned to the home screen. Once your model has been submitted, it is up to a queue manager to approve your request and select a printer to use.