Once users within your site have submitted their models to a queue, a queue manager must then review the print request and decide what will happen with it.

Step 1 - Access the queue
-
Log in
to an account with the right to manage the print queue.
- Select the 'enterprise tools' button from the top right corner of the screen.


- Select the queue icon from the side menu: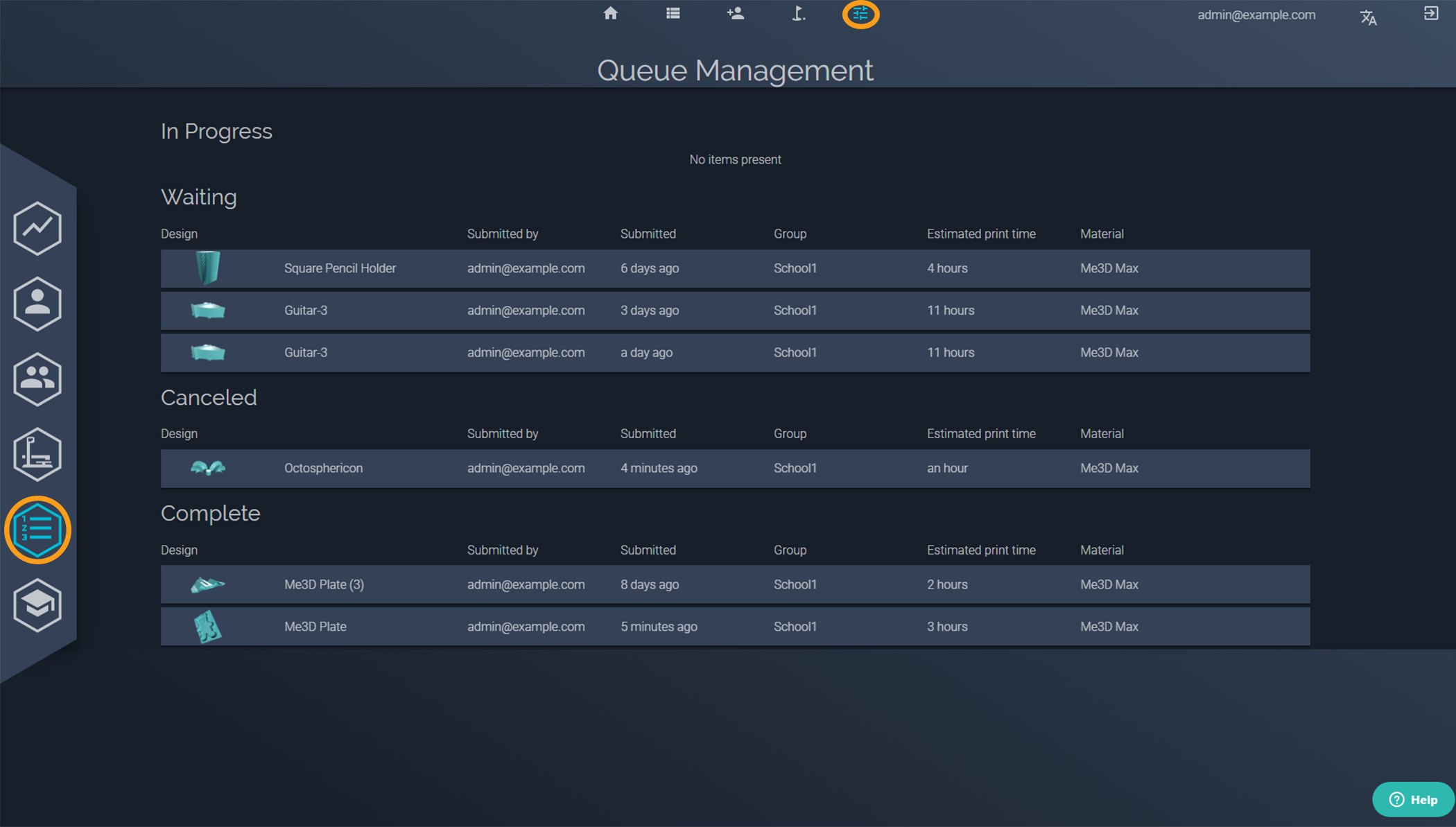 Step 2 - Select a model from the queue
- All models submitted to a queue will be displayed under 'Waiting'. To view more information about a submitted model, select it to reveal more information about the submitted model, as well as a 'PRINT' and 'REMOVE' button (removes the model from the queue, but does not delete it from the user's account).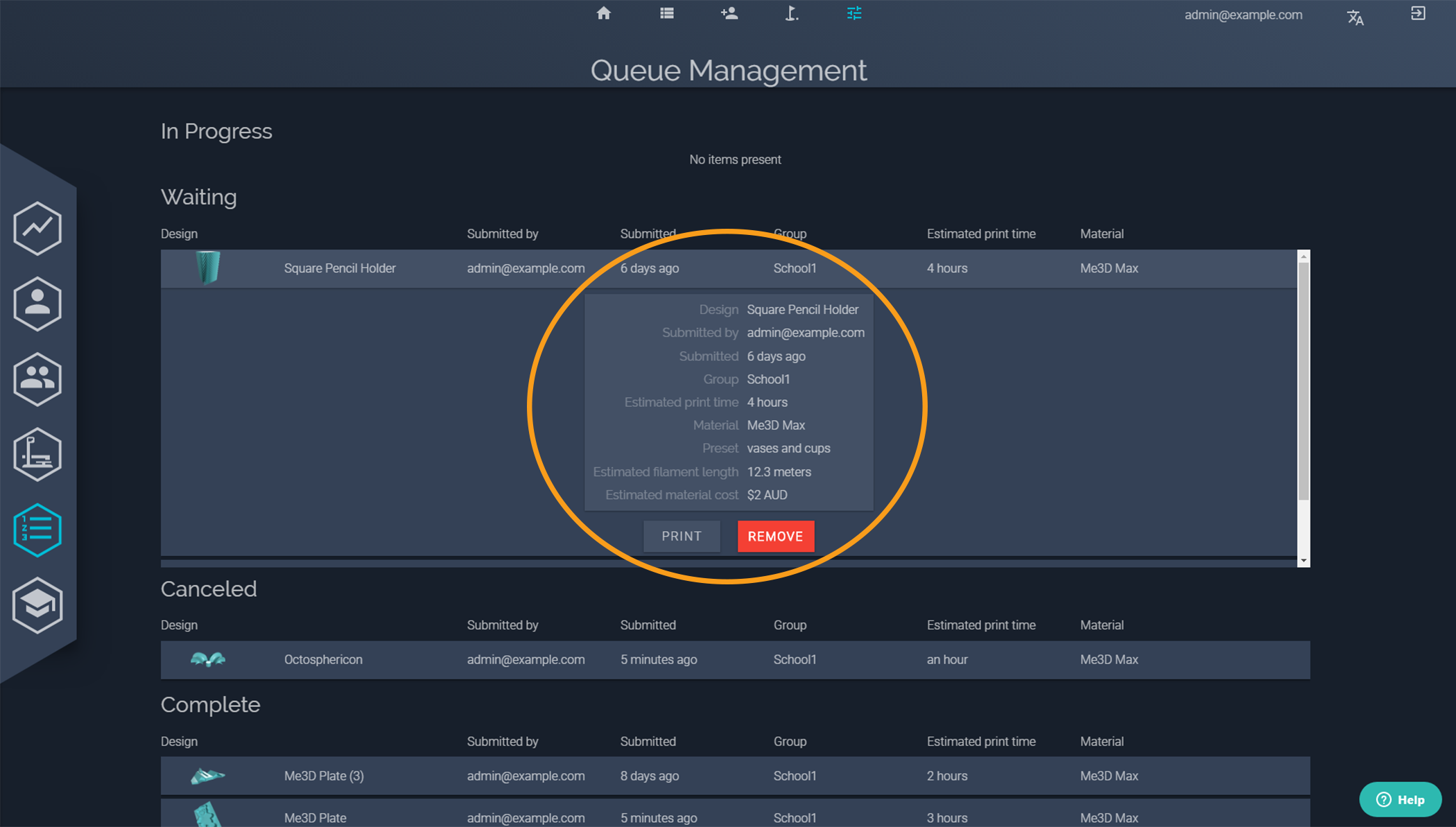 Step 3 - Select an action
- Selecting the 'PRINT' button will take you to another screen, allowing you to select a 'Ready' printer from the list. Selecting 'PRINT' on this page will then start the print job on that printer and move the model from 'WAITING' to 'IN PROGRESS'.

For the printer you select, make sure there is filament loaded and that the bed is clear.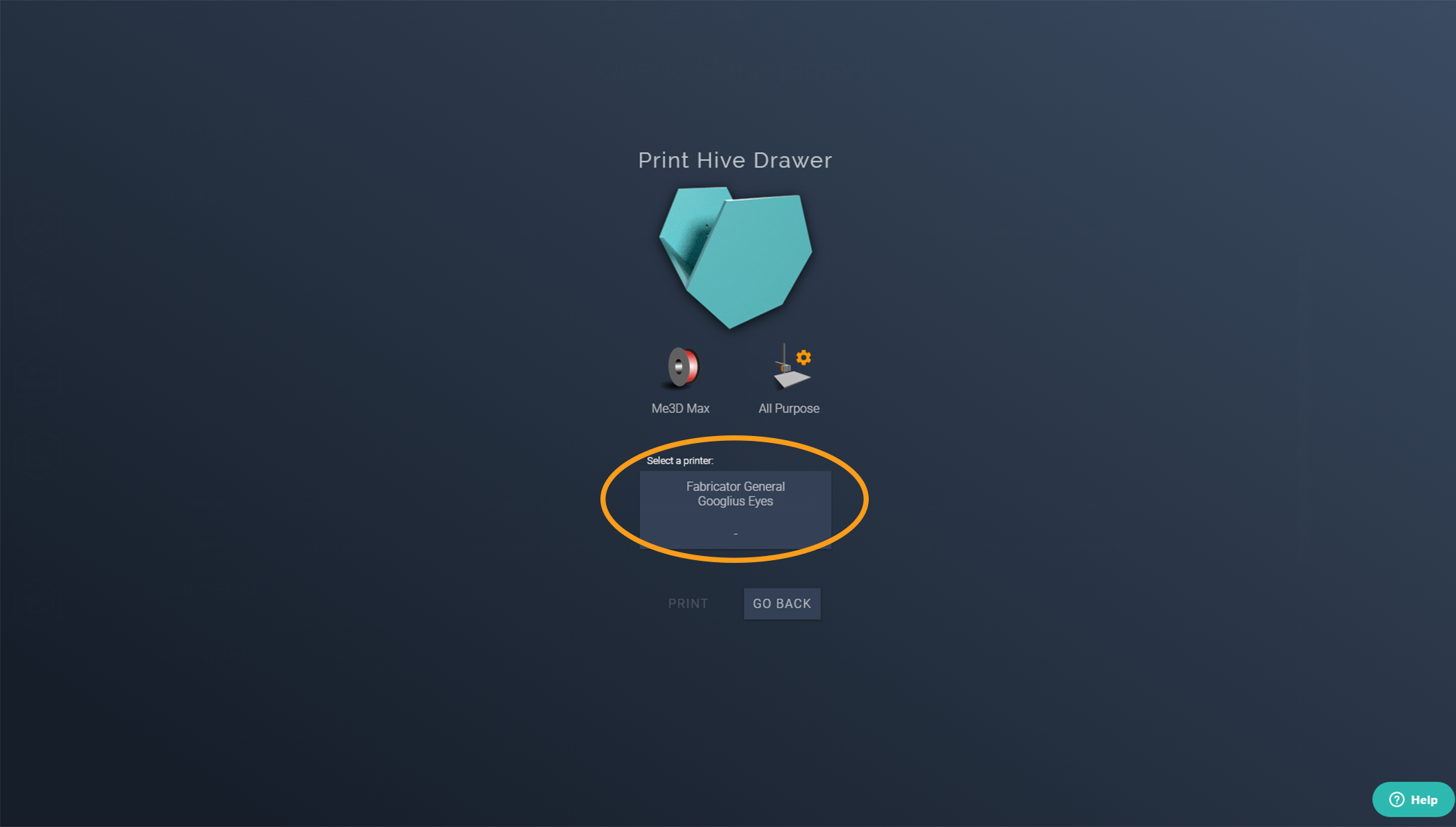 - Whilst in progress, a print can be cancelled by selecting the 'CANCEL' button: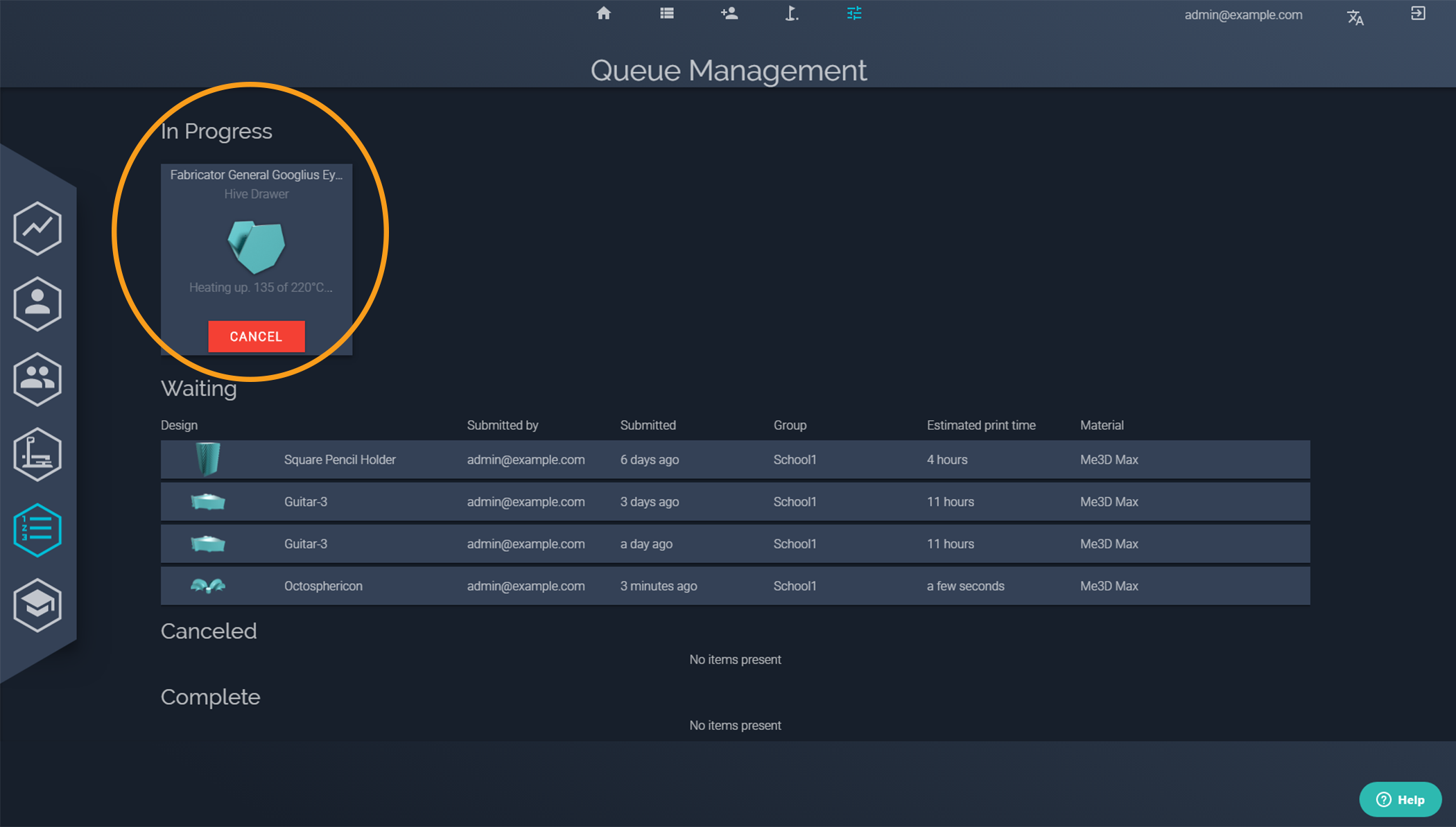 Step 4 - Re-queue or remove
- Once finished, the model will be moved to the 'COMPLETE' section, where you are able to print it again, re-queue the model for later or remove it from the queue.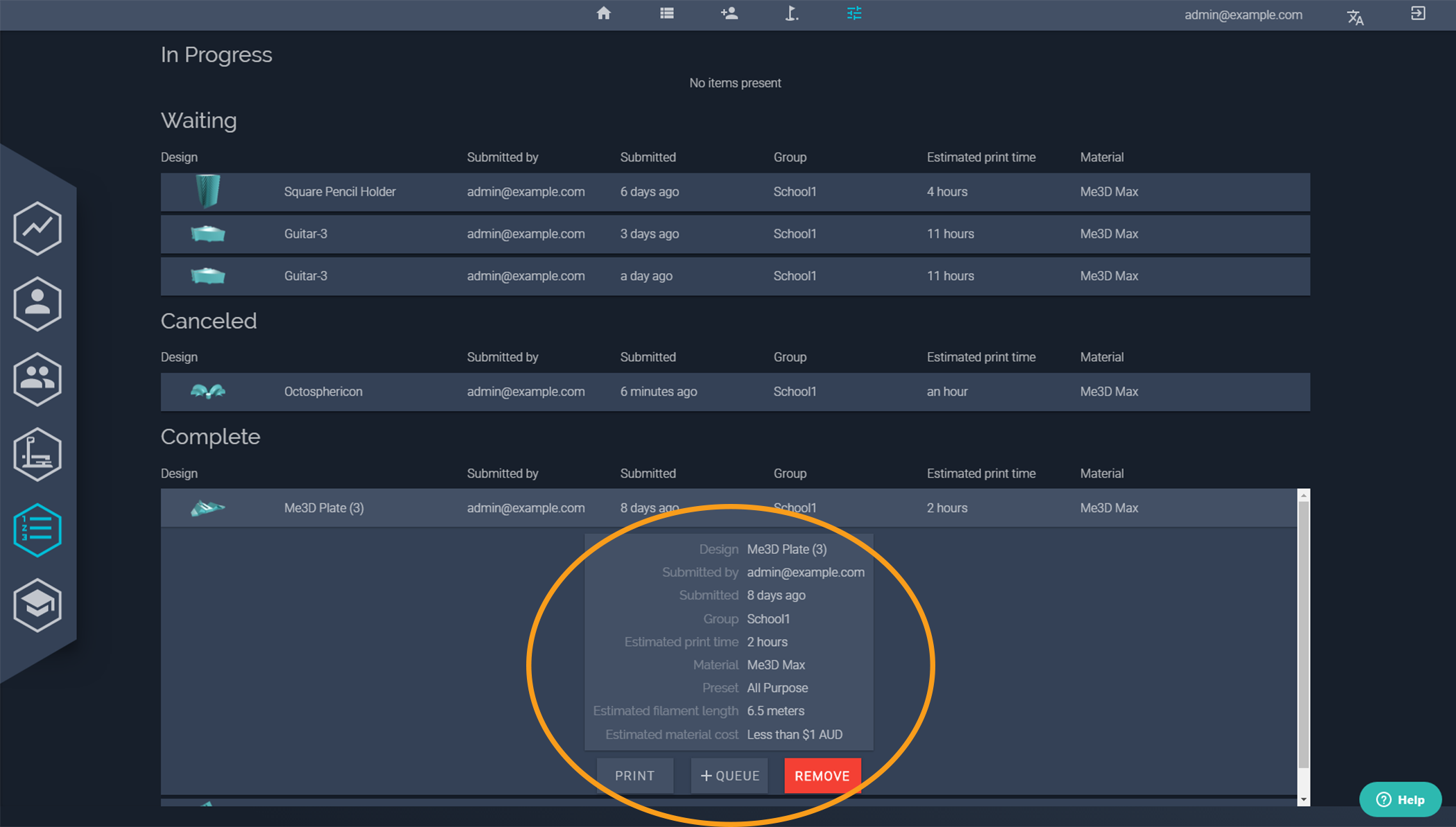 - If a print was cancelled, it will appear in the 'CANCELLED' section where you are also able to try printing it again, re-queue the model for later or remove it from the queue.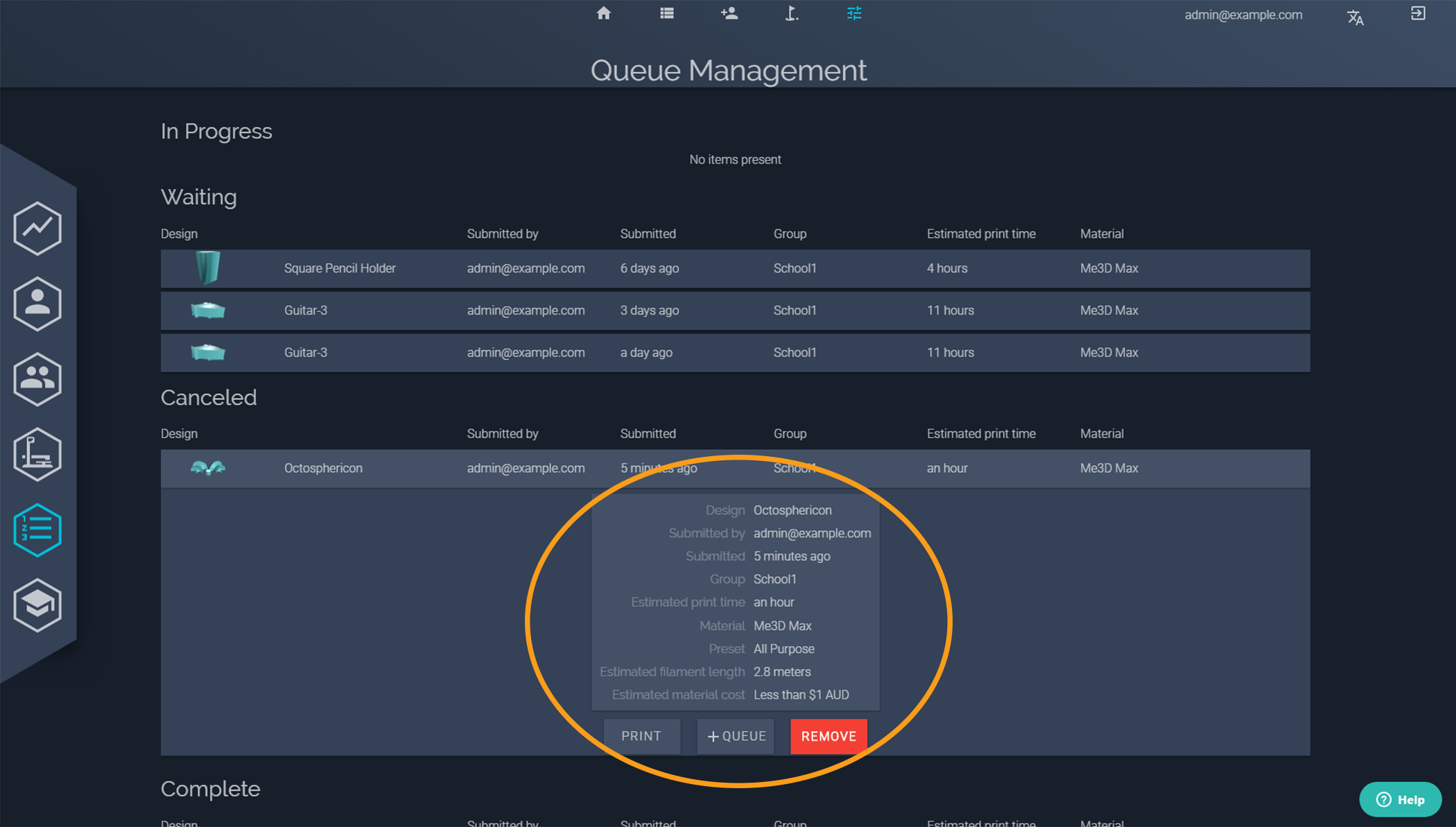 - To avoid the 'COMPLETE' and 'CANCELLED' sections from becoming hard to manage, we recommend removing models once they are no longer needed in the queue.