Setting your BuildBee printer device type
Step 1: Go to BuildBee.com or open BuildBee Desktop

This tutorial will work for either BuildBee Desktop or BuildBee.com. You will need to open BuildBee and sign in to your account.
Step 2: Go to the Printers page

In the top right hand of your screen you will find the navigation menu. Click the Printers button.


Step 3: Find your BuildBee device and open the maintenance console

Find your BuildBee device in the printers list and click the
Maintenance
button.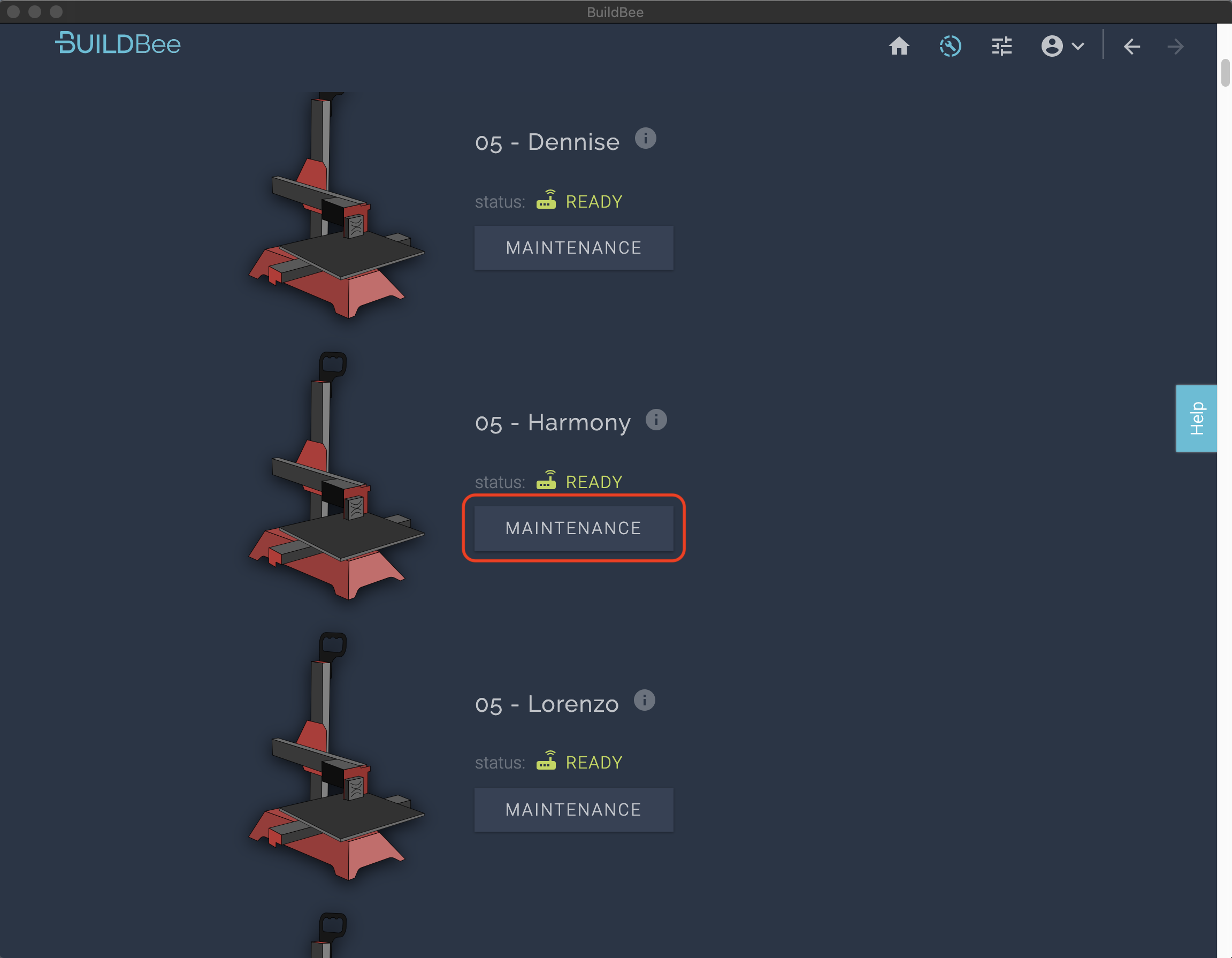 Step 4: Go to the System Info tab

In the maintenance console, click the System Info button. You will see a section called Printer Device Profiles.
Simply select the manufacturer of your device followed by the model of your printer.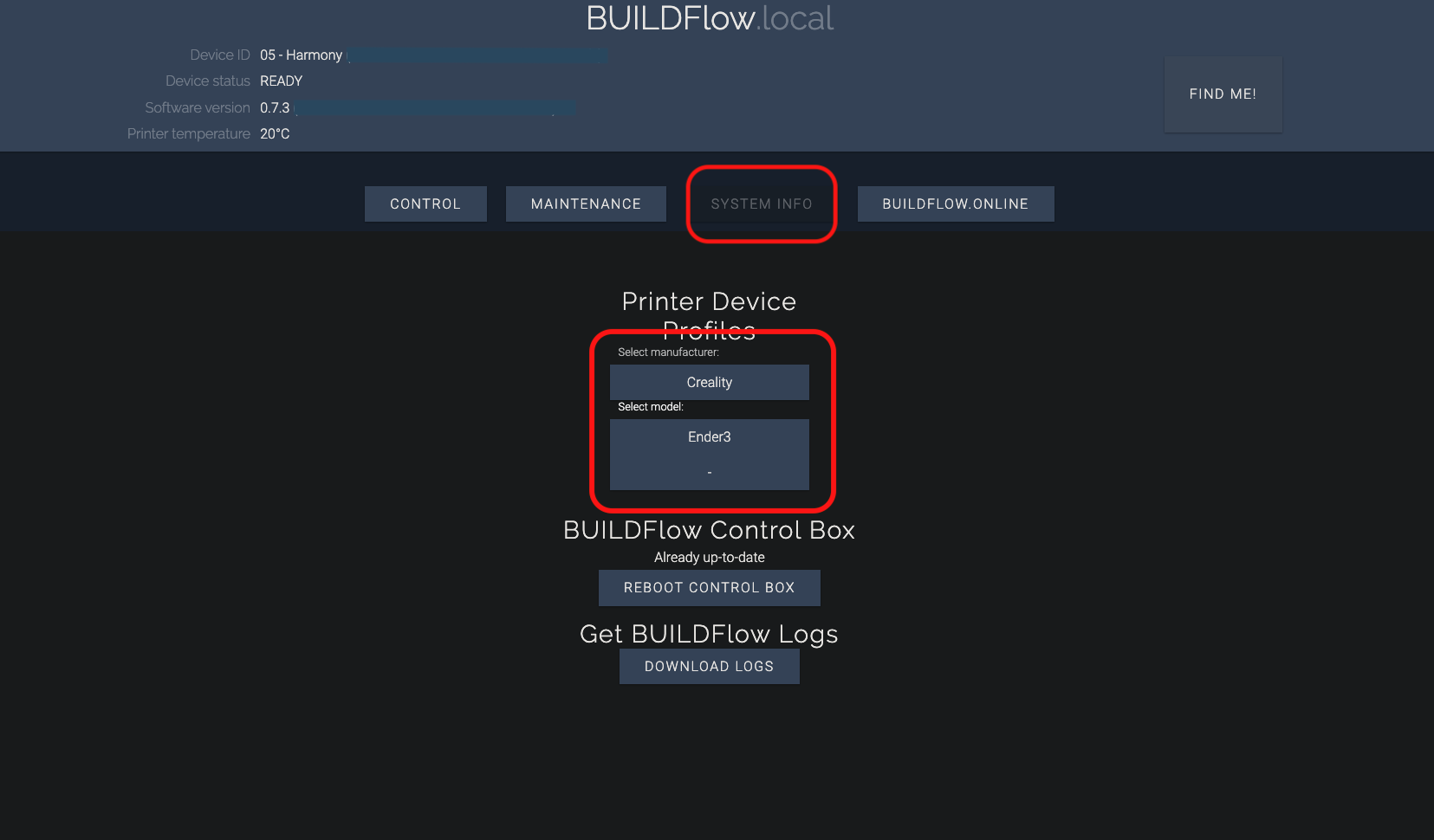 Step 5: Confirm your change

Click Change Device Profile to save your change. You can now close the maintenance console.

After 30 seconds BuildBee should successfully connect to your printer.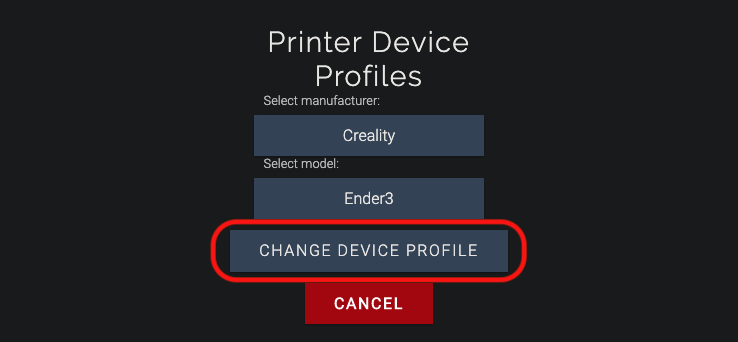 The next step

Now that you have configured your device you are ready to enjoy using your printer in the BuildBee ecosystem.


For more information on how to start printing, check out our Running a print article.



Related Articles

Introducing: BuildBee Desktop

This information is current for BuildBee Desktop Version 66 What is BuildBee: Desktop BuildBee Desktop is an application in active development which allows you to: Connect your 3D printer directly to the BuildBee cloud without a CloudDock. Use ...

Get started with BuildBee: Desktop

BuildBee: Desktop - Installing Go to BuildBee.com/landing/desktop and click the download button that matches your computers operating system: BuildBee: Desktop download buttons Find the installer you have just downloaded and double-click to run it: ...

BuildBee Print Settings

Presets are pre-generated settings which are hand-crafted for a particular use. Each of BuildBee's default presets comes with tweaks which allow for modifications to the default behaviour, if desires. All Purpose This setting balances speed and ...

A printer is showing up as 'Offline'

If you have gone to print something and your 3D printer appears as 'Offline', your BuildBee CloudDock is unable connect to the Internet. You can run through these steps to identify the cause of the problem: Step 1 - Check if the SD card is missing or ...

Renaming a printer

After being configured for the first time, your BuildBee CloudDocks are assigned a random name to help identify the 3D printer it is attached to: You may not particularly like the name assigned to your printer, or you may just want to personalise it ...