Sometimes you may need to cancel one of your prints before it has a chance to finish.

You will need the correct right enabled for your account to do this (Enterprise users).

Step 1 - Access your printer list
-
Log in
to your BuildBee account.
- Select the printer list button from the top right hand corner of the screen:

Step 2 - Cancel your printer
- Select the the red 'CANCEL' button next the printer that you want to stop: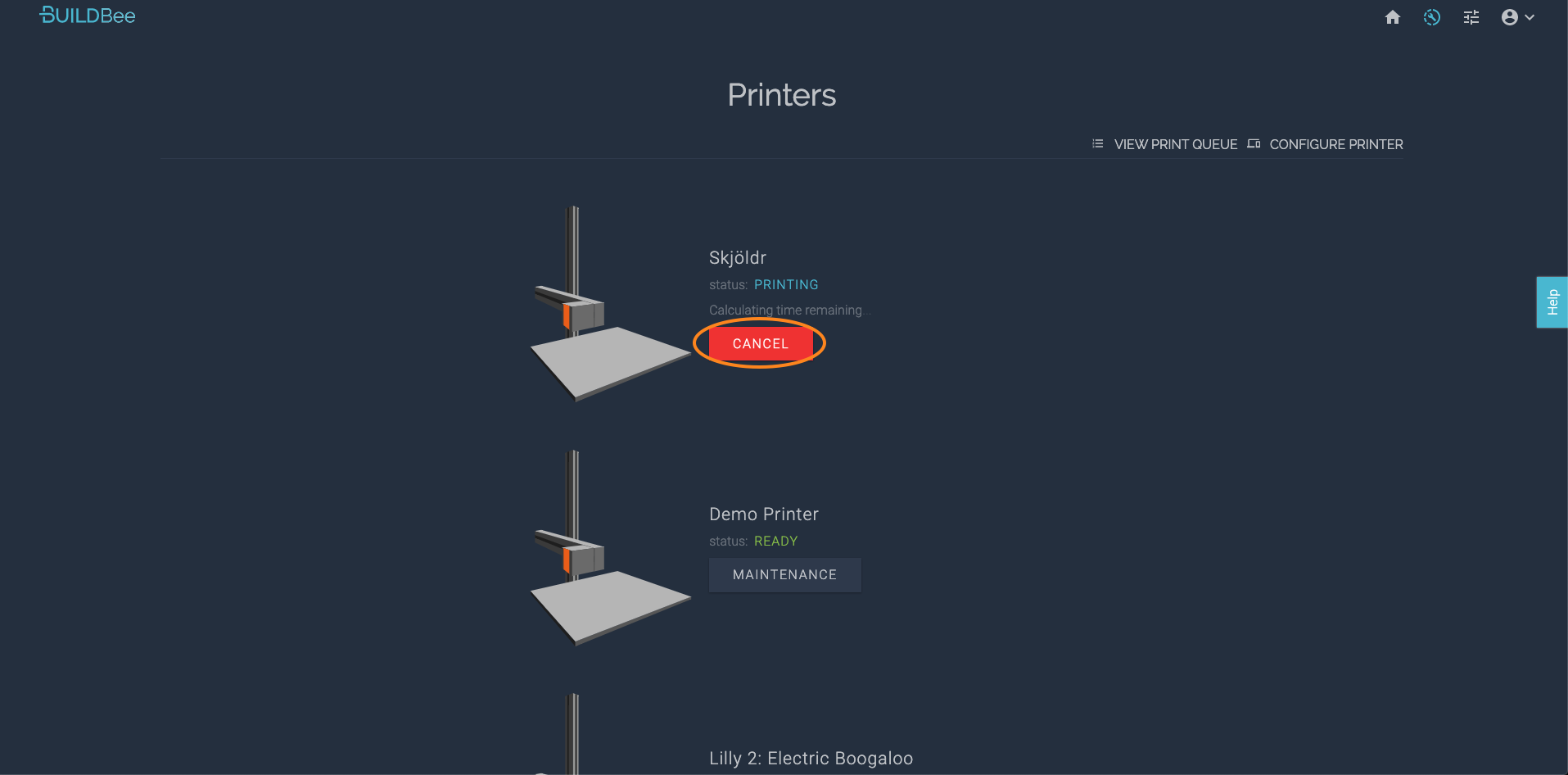 - Once you click 'CANCEL', it may take a few seconds for your printer to actually stop. This is dependant on the queue of commands your printer is running through, as well as the speed of your internet connection.